Project "Silver"


January 2009
Now that it was clear that the silver car was to be stripped, I was eager to get on with it

The car tucked up in my garage awaiting its fate, as I had said earlier the drivers side inner wing had been replaced, most likely due to an accident, it also turned out that the bonnet, front panel and front wings were in excellent almost as new condition, probably also replaced after the crash, these will definitely come in handy for project "M"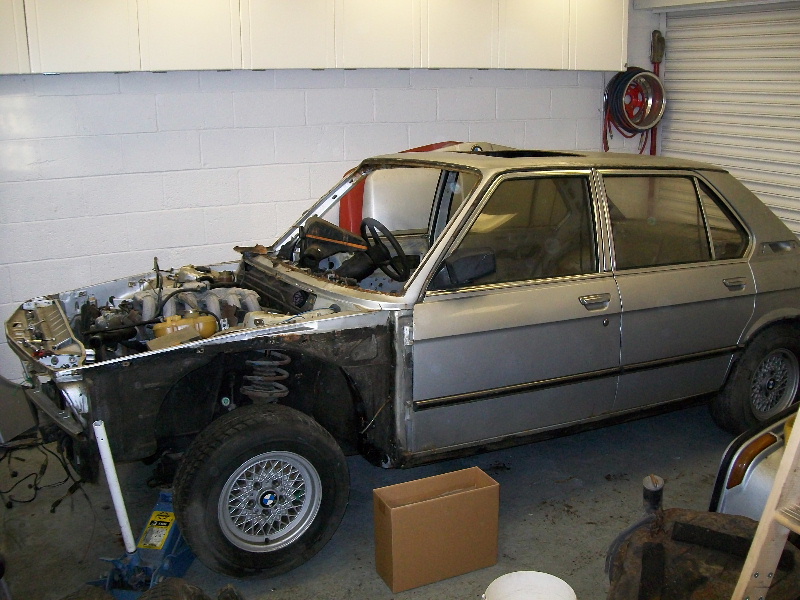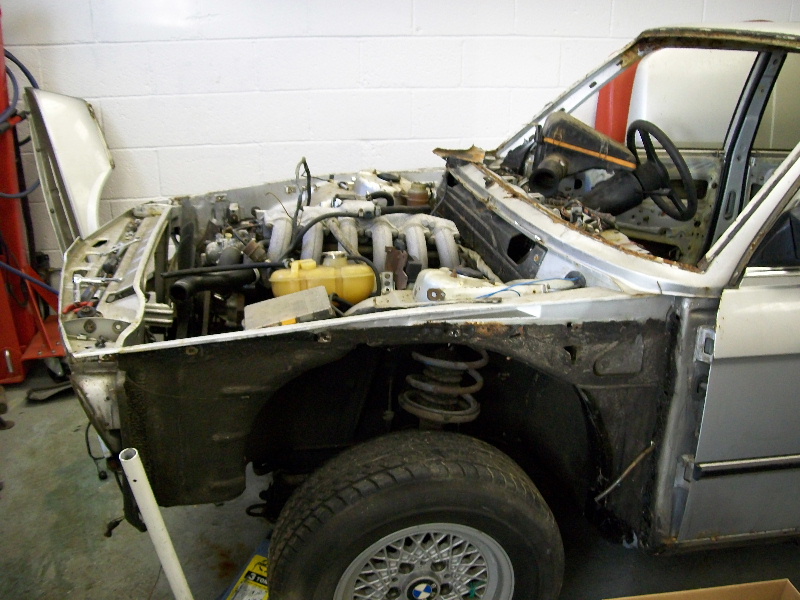 The windscreen surround is also rotted through on this car, this is becoming a regular sight on E12's, you can also just make out the very lumpy welding around the top of the inner wing to the bulkhead, it was not nice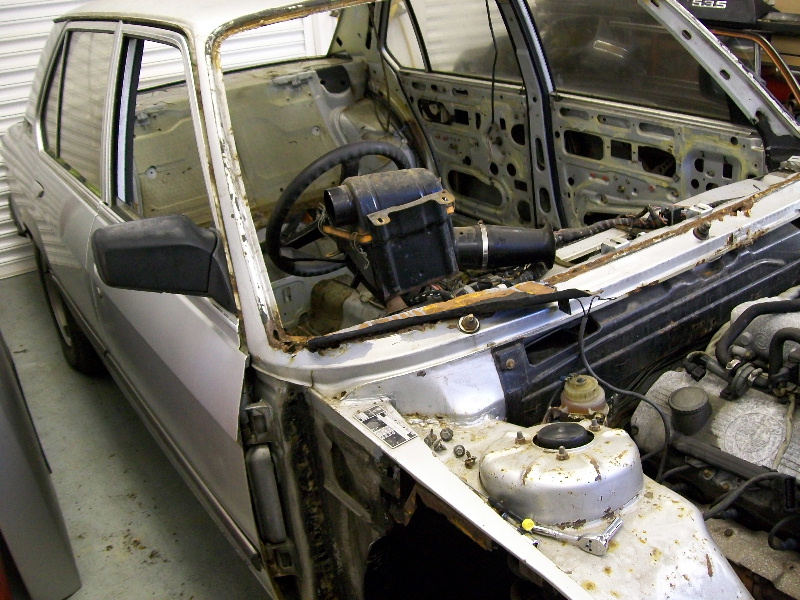 the front panel was in excellent shape, it must have been replaced after the accident, so to save it and also to aid removing the engine and box, I cut it off. it had not been a genuine M535 front panel, as the oil cooler brackets has been home made and welded to the front, the oil cooler was infact cable tied on in places as one of the brackets to hold it on had been broken off.
Unfortunately the front spoiler had not been replaced, but had been involved in the crash, as it has some steel plates riveted on underneath, and a coating or fibreglass matting in an attempt to keep it together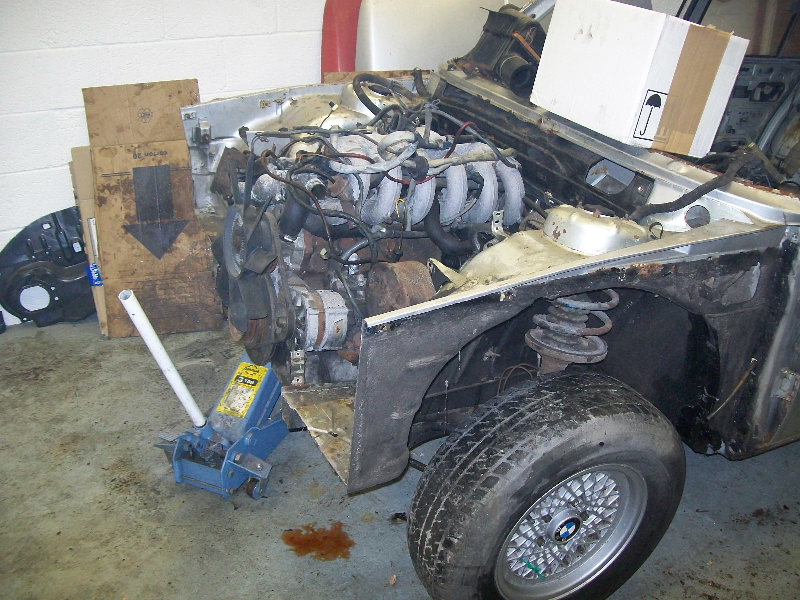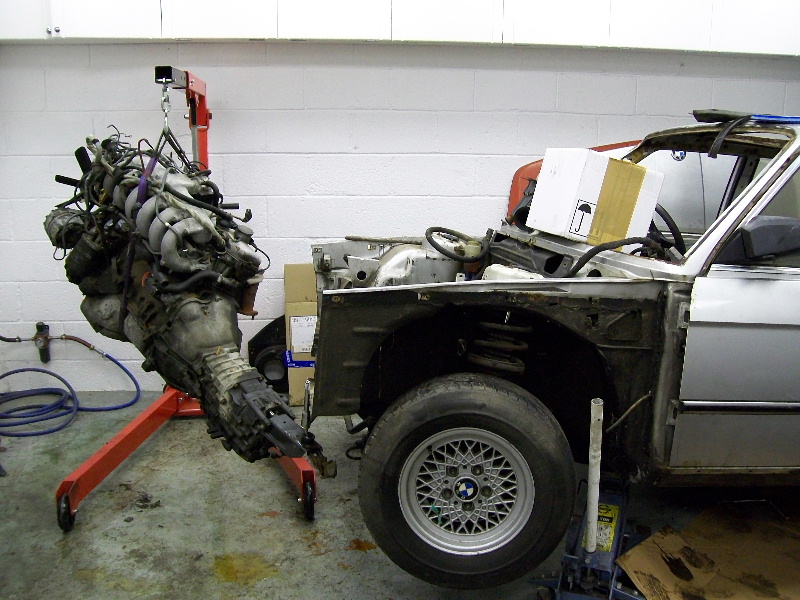 Once the back axle was removed, it became apparent that the rear diff was not the original LSD, a quick check at Realoem identifies it as a standard E12 528i diff, obviously I have no idea when or why this was replaced, definitely a bit of a disappointment.
The doors also pictured came with the car, but they were pretty much scrap as well, I stripped all the internals and glass, and the rest will be scrapped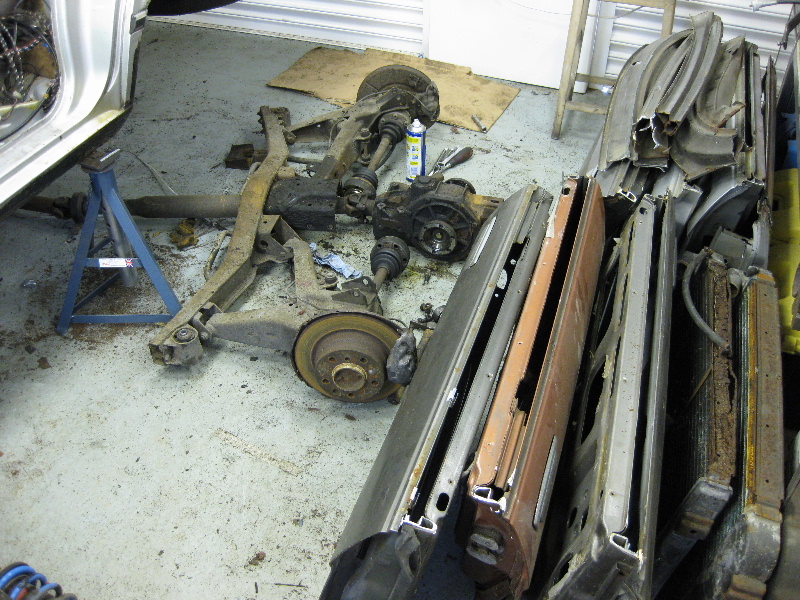 The wheels are however good, they have at some point in the past been refurbished, and should take very little to tidy them up again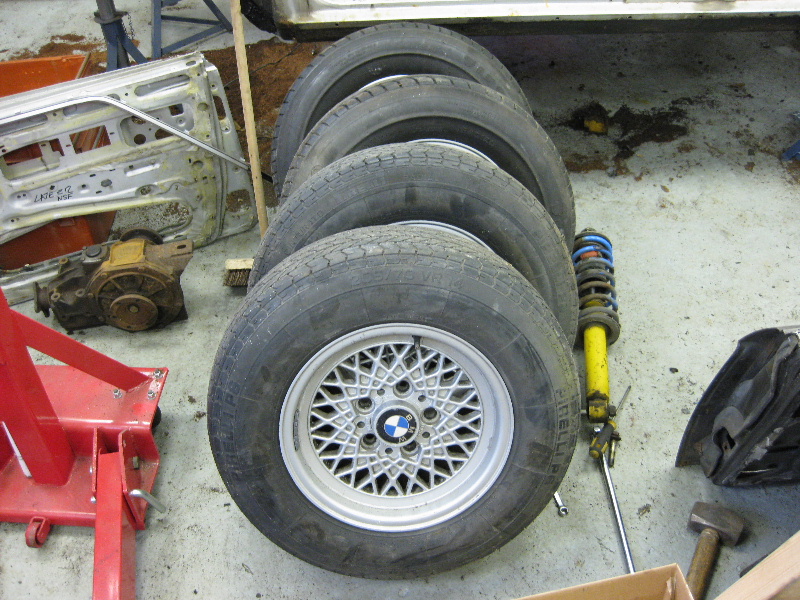 Notice the thin chrome push rods in the struts, these are also not the original Bilstein dampers, but note the blue springs, these turn out to be a full set of Eibach lowered springs, I plan to strip the front struts down, as you never know the strut insert may also be Eibach replacements, fingers crossed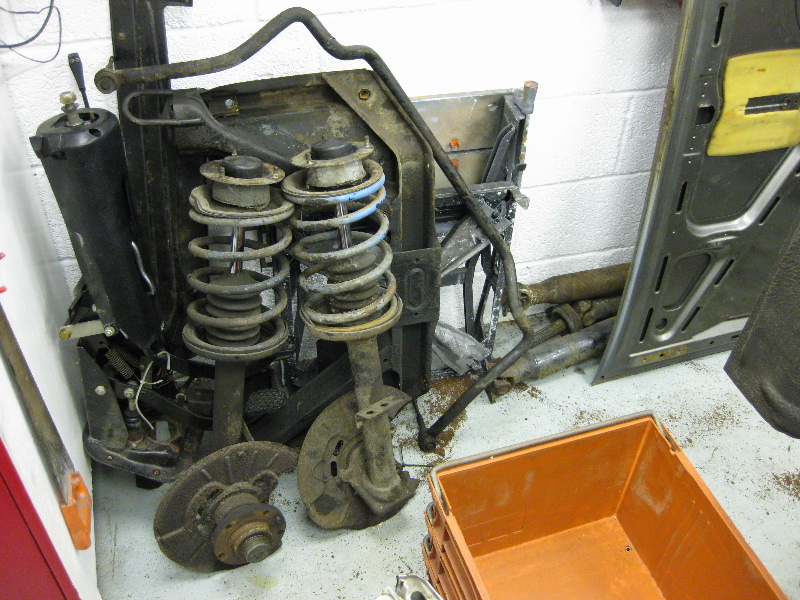 Now fully stripped, this all looks very familiar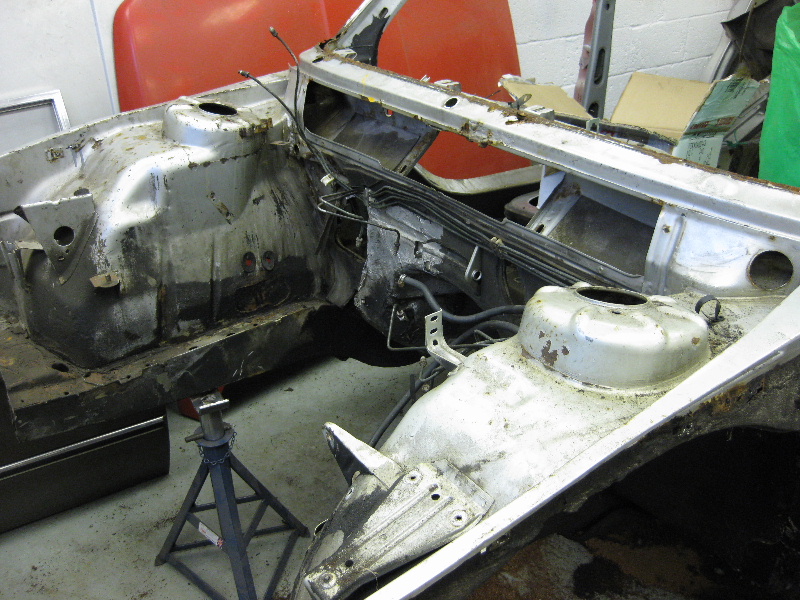 Engine is seized, this now makes my collection of seized engines as 2, I do live in a fishing town, perhaps this may make a good boat anchor !!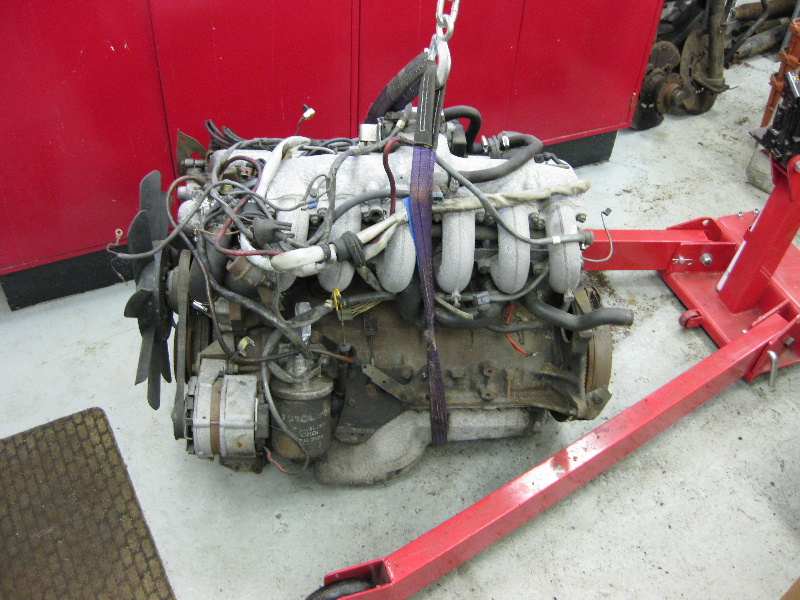 So to summarise
There have been some positive and some negative points, but all in all, definitely the right choice to break this car
It also came with a tidy blue interior, but this has been recovered in a non original fabric, at present I am undecided what to do with it, but as the blue car came with no interior then I suppose that it is better than nothing.
Back to Index